Brown Sugar Banana Pancakes Print
---
Sweeten your breakfast with these banana pancakes! Great for weekends with your family.
---
Category
Main Dish
Ingredients
9
Total Steps
4
Total Time
30 min.
Prep Time
20 min.
Servings
5
---
Ingredients
1 1/2 cup all purpose flour
2 tsp baking powder
2 Tbsp melted unsalted butter
3/4 cup buttermilk
1 tsp pure vanilla extract
1/4 tsp salt
3/4 cup mashed banana (2 small bananas)
1 large egg
1/4 cup packed brown sugar
---
Directions
In a bowl, combine flour, baking powder and salt.
In a separate bowl, whisk mashed banana, butter, egg, buttermilk, brown sugar, and vanilla. Add wet to dry and stir with spatula. Don't overmix.
Heat skillet medium-low, grease with butter.
Drop batter in 1/3 cup portions onto skillet, spreading to form even circles until bubbly, then flip, cooking a couple minutes on each side.
---
Mixing the Ingredients
Gently mix. I used bananas that were ripe with a few dark spots on the peel. They cooked well.
---
Other Fun Recipes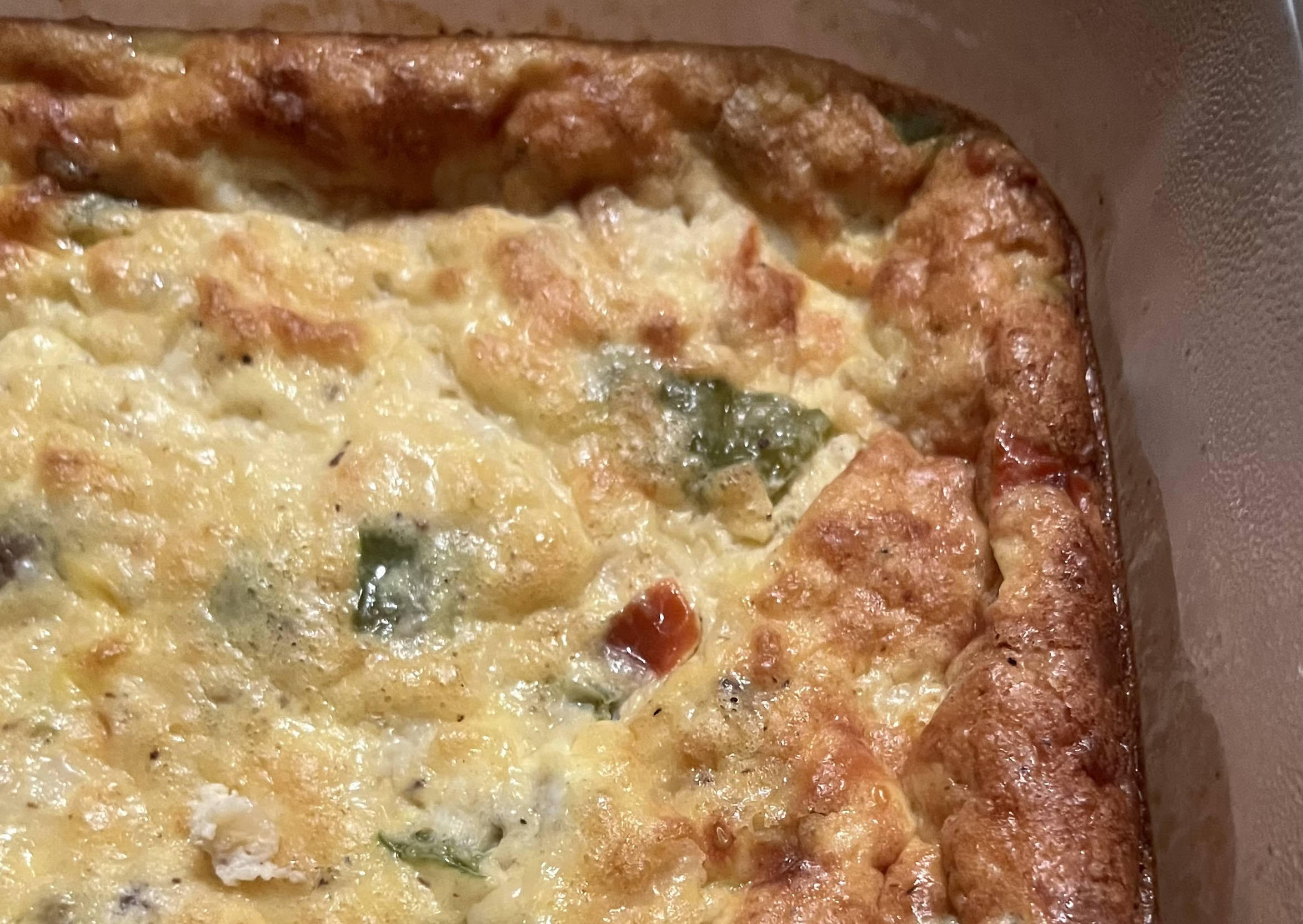 Garden Egg Bake
A delicious protein packed breakfast casserole great for Sunday brunch with the family or meal prepping for the work week.